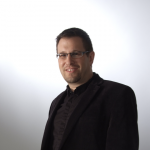 Michael A. DaGrossa, CISSP, CEH, GCFA, CCE
Michael is a recognized expert in the field, with over 20 years' experience in information security and investigations. Michael's professional experience includes several leadership positions in the medical, public accounting, technology, finance, and pharmaceutical industries. During his time with AIG he designed the IT Risk Management group for the Personal Lines Division. At Clifton Gunderson, Michael created and led the Information Security Solutions group under the assurance umbrella. Building from his experience Michael created a Risk Organization, ION Risks, with over 20 employees and targeted, high profile clients. In September 2012 ionRISK had been acquired by Essex technology Group, one of IBM'S few premier partners. He was asked to join Essextec as Vice President of Business Risk Services and CISO to lead a strategic initiative for the future placement of the company, their clients and partners. He has led and worked numerous fraud and other investigations some very notable. While in the corporate world, he developed and implemented security programs, compliance programs, disaster recovery, business continuity, digital forensics and technical security assessments. Michael recently left his Global Information Security and Compliance position with Amber Road to start another organization, Risk Alchemy, focusing on risk, privacy and security utilizing both Human and Artificial Intelligence. Michael has been assisting several organizations around Artificial Intelligence and its impacts on security and risk through deep learning and predictive modeling.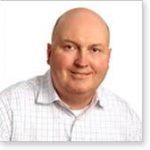 Glenn Gorman
With over 32 years of IT experience, Glenn has a diverse skill set with hands-on expertise in hardware, software, network, security, data center operations, systems engineering, and software engineering. Glenn was the Chief Information Officer (CIO) for Amber Road, Inc., an independent, publicly-traded, US-based software company with employees and offices in the U.S., India, China, and Germany. As CIO Glenn Gorman was responsible for Amber Road's global cloud hosting and IT infrastructure and operations, corporate-wide IT, disaster recovery, business continuity, data privacy, and the company's global information security management program. Glenn was responsible for establishing and maintaining Amber Road's SOC 2 and GDPR programs and setting the company's NIST/ISO27001 based information security policies. Before CIO, Glenn was the Chief Technology Officer (CTO) for Amber Road, responsible for the company's software engineering and quality assurance departments. Before Amber Road, Glenn worked for Management Dynamics and Celarix as CTO and IBM serving as a liaison between the field support and IBM's development labs.
Chris Tyler, CISSP
Chris, a 28 year veteran of the Information Technology industry, has extensive experience in systems, networking, data center management, and IT Security.  He has led the operations of large multinational environments in Banking, Insurance, and Professional Services and participated in the startup of several companies including two banks.  He has always enjoyed balancing the demands of management with technical design and mentoring.  Most recently he has been the owner of Impact Cybersecurity an IT Security engineering and consulting practice as well as a partner in TruFire Security Dynamics an IT Security managed services firm.  He is also the President of the InfraGard – Delaware Members Alliance.
Chris was part of the ING Direct senior management team responsible for its launch. ING Direct was one of the fastest growing savings banks in the history of the United States. Besides designing and implementing the network core and security elements, Chris was heavily involved in the development and maintenance of the bank's security policies and procedures, disaster recovery, and response planning. Chris has developed geoip based tracking solutions, automated log parsing, and built security and monitoring solutions. He has attended the FBI Citizens' Academy CREST program and has spoken at Infragard, ISACA, ISSA, and ASIS events.
Joe Kelly, CISA
Joe's professional experience includes several team lead positions in the medical, public accounting, finance, and military industries. During his time as a technology integrator, he was a project manager for deployments of various sizes and locations.

 

He was a network facilitator for an insurance company where he created, tested, modified, documented, and provided training on technology processes. Joe was a team leader for a CPA firm where he prepared and reviewed IT audit papers in support of risk assessments and financial audits.

 

He developed information security strategy, policy, and related security improvement programs. As a risk analyst, he

reviewed and prepared client recommendations for IT control modifications to minimize risk exposure and remediate security weaknesses including compliance with regulations and best practices such as HIPAA/HITECH, PCI, FFIEC, NYDFS, ISO, NIST. Joe performed project management services including project planning and scheduling, hours and task tracking, communications with team and client, and provided project deliverables to client.

 As an Air Force Reservist, Joe participated in strategic and tactical evacuation of casualties aboard medical transport aircraft; administering lifesaving and stabilization techniques; utilizing on-board medical equipment, medicines, and professional training, skills and expertise. He managed and instructed multiple professional medical courses taught to military and civilian audiences. Joe was the Self-Inspection/Assessment Program Manager for a Wing Inspector General (IG) conducting Wing wide inspections and mobility exercises. During an extended special duty tour with Reserve Command IG, he attended Green Belt training and facilitated Rapid Improvement Events (RIE) for Continuous Process Improvement (CPI). He also worked with the IG inspection team conducting Wing Unit Effective Inspections (UEI), Staff Assistance Visits (SAV), and Readiness Assessments/Exercises. As an Air National Guardsman, Joe serves as the Medical Groups Nursing Services Superintendent with primary functional oversight which includes providing for and promoting the professional development of all enlisted Nursing Services personnel. He also serves as the Medical Group's self-inspection/assessment program and continuous process improvement manager.
Richard Ringer
Richard Ringer is a 20-year veteran of the U.S Coast Guard and carries with him vast knowledge and experience in enforcing and maintaining compliance of Federal Law. Richard is an early adopter of technology, during his time with the Coast Guard he was instrumental in migrating from the Coast Guard Standard Workstation (Unisys) to the Coast Guard Workstation 3 (Windows PC). Additionally, he commissioned one of the 1st new generation highly technologically advanced buoy tenders. He was responsible for training personnel on the onboard fiber optic Lan, along with the integration of main propulsion control redundancy, automation, and system tie in. After a career in the Coast Guard Richard gained experience working with wide-area perimeter surveillance software solutions. He was responsible for configuring and supporting physical security sensors such as cameras, noise detection, and radars. Currently those systems are in use with U.S Customs and Border Patrol. Sometimes he has been found coaching youth sports or cheering from the sidelines. Richard is a graduate of Arizona State University and Hawaii Pacific University.
Scott Buchholtz
Scott is a Software Engineer with over 16 years of experience in the defense industry.  He has experience with Systems Engineering as well as the entire software product life cycle from Requirements and Design through development and into testing.  The various projects he has worked on include Avionics systems for the Chinook and V-22 and secure satellite communications software.
Scott lives in Boothwyn, PA with his wife, two daughters, dog and cat.  When not doing projects around the house he passes his time tinkering with his latest tech toy.
Contact Us
2207 Concord Pike #410
Wilmington, DE  19803
Hours
Monday - Friday
8am - 5pm
Subscribe to Our Newsletter
Sign up for our newsletter to receive the latest and greatest information from the Alchemy Labs. No spam, just information you can use.